Bellefeuille
Head of House
Open


Head Girls
Open
Open


Students
Unknown


Prefects
Open
Open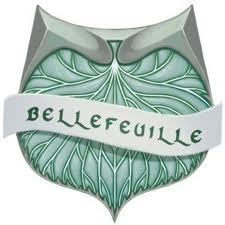 The students that are members of this house are lovers of nature with a strong sense of bravery and loyalty to all they hold dear to them. These students are caring and sensitive to peoples needs around them. They are hard and efficient workers and are characteristically book smart. The students sorted into this house think the necessities of life are what is important they prize family and friends above all else.
Bellefeuille students often feel a strong connection with nature, are caring and kind to animals and respect all aspects of flora and fauna. They often have a good and quick perception of the emotions around them, know how to act accordingly in most situations. Bellefeuille students are realists through and through. May it be that they are not the smartest, they surely get their work done. Those of Bellefeuille usually find physical activities more enjoyful than those that require logical thinking, are often skilled with their hands knowing how to craft different things.
Ad blocker interference detected!
Wikia is a free-to-use site that makes money from advertising. We have a modified experience for viewers using ad blockers

Wikia is not accessible if you've made further modifications. Remove the custom ad blocker rule(s) and the page will load as expected.