Description
Edit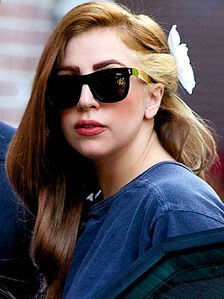 Andrea Sliftor is a 5th year Griffindor student with wavy brown hair, pale skin, thick eyebrows, and a flower on her head.
Personality
Edit
Andrea Sliftor is adventurous and brave, and is also smart. She has lots of leadership and is very responsible. Andrea almost got into Ravenclaw, but was sorted into Gryffindor.
Andrea Sliftor was born far away in England, and when she got an invitation to go to Hogwarts, she went to london and went to the King's Cross. Andrea almost missed the Hogwarts Express, but someone told her how to go through the walls. She boarded the Hogwarts Express just in time.
Roleplaying
Edit
Comming soon! XD